Home automation certainly makes our homes more convenient, but does it make them safer? In bygone eras, home security used to mean leaving your home under watch of the family dog and throwing a glance over your shoulder to make sure the oven was off before leaving home.
Advances in technology, coupled with consumers' desires to be able to manage their homes even while they aren't there, mean that there are more options than ever before. Forget to lock the door? You can do it from your 9 am meeting. Did your high schooler leave the garage door open…again? No problem! Whatever your uh-oh moment is at home, it's likely that someone has thought of an automated option to solve or mitigate the problem, and home security is no exception.
While we traditionally think of home safety as having to do with keeping the bad guys out, today's smart, connected home recognizes that safety threats come from multiple angles, from Peeping Toms to burst pipes to knowing if that racket in the yard is raccoons or the family pet escaping.
And, while the jury is still out on whether or not home automation definitively makes our homes safer, one thing is clear: Home automation allows homeowners to take measures to protect their home and the people in it from a huge host of conceivable worries. The peace of mind in that is invaluable.
Whether you are just starting to research home automation options that will work for your space, or you have already experienced the benefits that come from automating your home to suit your needs, you may have some questions about the options that are available. Here, we examine several of the most popular automated features that may increase the safety (not to mention the value!) of your home.
Window Treatments
Even though nowadays we have more options than ever before for making our homes our own, people are spending more and more time away from their homes. Whether it is business or pleasure that takes you away from home, and whether you are seeking to address safety concerns on a primary or secondary home, the window treatments that you select can play an unassuming yet important part in your home security strategy.
How? You are probably aware of the old "leave the porch light on" trick as a strategy to make it appear as if someone is at home, while the residents are in fact living it up for the week in Maui. Your window treatments, if motorized, can act in much the same way as the porch light: schedule them to automatically open or close at a certain time of day, or change them manually through your mobile device. Either way, to an outsider's eye, the home will appear as if someone is either home or checking on it. That's good news all around.
Tips: Most types of curtains, blinds, and shades can be motorized. This includes Roman shades, honeycomb shades, wood and faux wood, and many different styles of curtains. If safety and privacy are your greatest concern, motorized blackout curtains might fit the bill. These heavier drapes not only keep light from getting in, but they do a wonderful job of blocking the view of your home from the outside when drawn. Use them in rooms where you store valuable electronics or art to keep the outside, well, out. Blackout curtains come in a variety of colors, but your best bet is sticking with the darker hues.
Thermostat
One of the newest and most exciting contributions to the home automation market is heating and cooling technology. Automated thermostats can help prevent much more than a chill. This technology can give you peace of mind, so you don't have to worry that you're paying for expensive heating or AC while you're not using it. Beyond peace of mind, automated thermostats can ensure your home (or vacation home) is kept at a safe temperature so you avoid frozen pipes or heat damage to electronics.
One popular brand of automated thermostats comes integrated with WiFi and allows you to adjust your thermostat from your smartphone. It even reports that its thermostat can learn to predict your temperature behaviors. That's pretty smart, however, some owners of these wonder devices report that they are simply too confusing.
A thermostat that connects to the Internet sounds wonderful, but has many people wishing for old faithful. Whether you select a high end WiFi enabled thermostat or a more simple programmable thermostat (that can still integrate with your smart phone, of course), being able to keep an eye on the temperature in your home is an important way to keep pets, children, and older adults comfortable.
Tips: Before you splurge on the biggest and sleekest smart thermometer you can find, consider the types of capabilities you really envision yourself using. Especially if you live in a moderate climate, it may be that the ability to control the temperature from your smart phone is bells and whistles enough.
Keyless Entry
Can you keep track of all the keys that you have ever had made for your home? If you can, that is pretty impressive! Even more impressive would be the return of all the keys you've lent out over the years from those who borrowed them. From the dog walker to the nanny to your last contractor, it can be a lot more convenient to hand a key over than to stay home to let someone in. However, when you think about it, the idea of all of those keys floating around out there is pretty disconcerting!
Keyless entry locks and doorknobs can solve the pesky problem of stray keys. (And forgetful children and spouses.) Instead of using a key to lock and unlock your exterior doors, a keyless entry system allows you to punch in a code on a keypad. Nowadays, most keyless entry systems integrate with your smart phones for remote access and control. Now, if you forget to lock the door, it's a piece of cake to simply lock it from your phone. Safe, secure, and convenient, keyless entry systems are one of the most reliable automated features out there.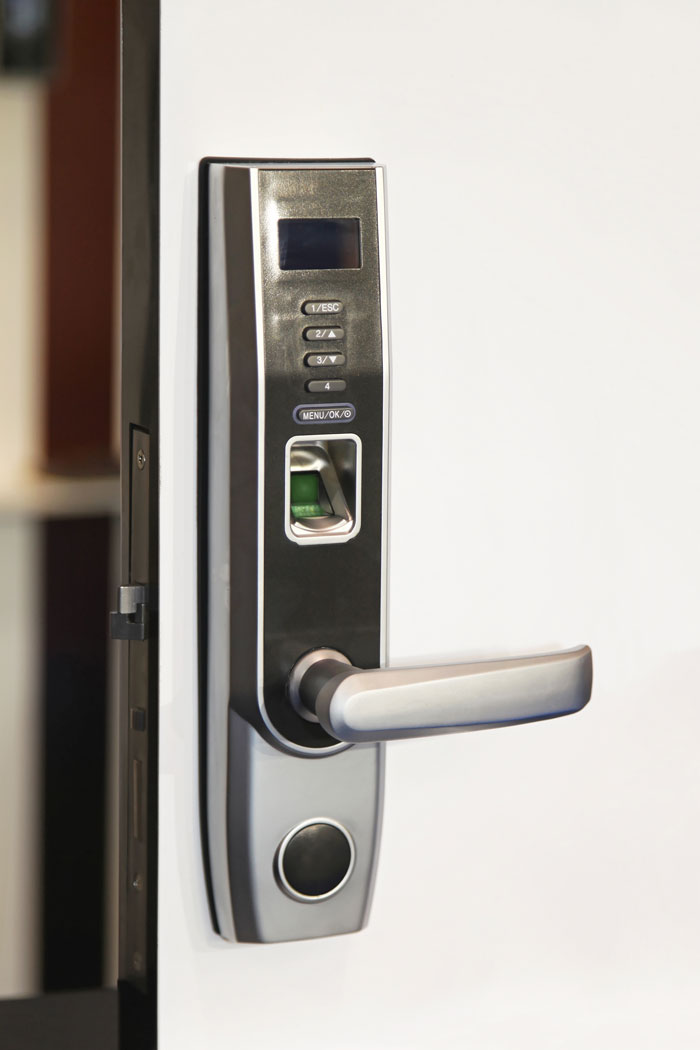 Tips: Consider giving all family members one pass code to enter the house, and then provide guests and occasional users with another code. After the dog walker has gone off to college and the contractor has moved on to other jobs, it's a snap to change the guest pass code so only the people immediately authorized to enter your home are able to.
Lighting
Did you know that a lightbulb that is capable of connecting to the internet and communicating with your families smart phones is now available for purchase? The light bulb is able to detect the approach of your registered smart phone, which in turn turns the light on! If that sounds a little too Big Brother for you, many less invasive automated lighting solutions exist. Instead, opt for some of the many motion detecting sensors that are on the market today.
Tips:When you are going out of town for more than a couple of nights, consider setting a timer on your lights to make it appear as if someone is at home. Often, that can be enough to deter a would-be prowler.
Cooking Devices
The kitchen has long been a bastion of smart and connected innovation. One of the earliest "smart" devices was the crockpot. The set-it-and-forget-it crockpot technology of yesterday, however, has seen some impressive upgrades!
Programmable rice cookers, bread makers, and yes, even crockpots that you can communicate with through your smart phone are now a reality. Going to be late for dinner? Forgot to turn off the coffee pot before leaving for work? No problem!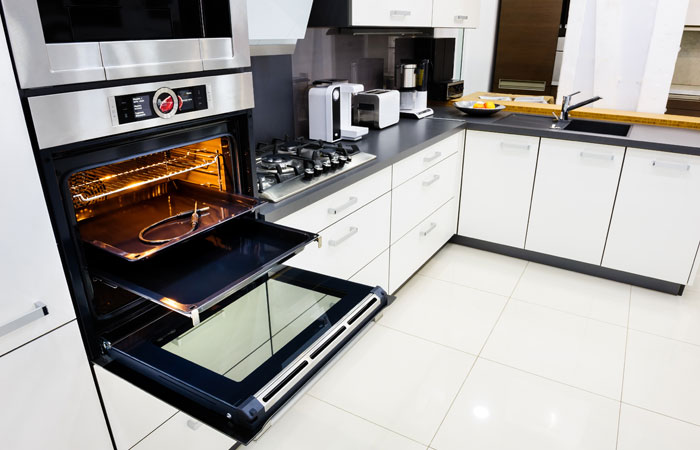 Tips: If you are not a fan of the single-use gadget, consider purchasing a mechanical timer, which can be affixed to a number of different appliances. These timers start at around $10 and can be used to turn on and off phones, ovens, radios and more.
Motion Sensor Alarms and Cameras
Whether you want to keep intruders out or keep your teenagers in, motion sensors are some of the handiest smart devices out there. Set them in front of doors and at major traffic crossways in the house, and you'll always know who is going to and fro. Many motion sensors can integrate with your smart phone – this comes in handy in cases when you forget to turn your sensor off or on before leaving. Many sensors are also connected with cameras.
Tips: If you have dogs, cats, or other roving critters in the house, it makes sense to invest in an even smarter sensor, one that can tell the difference between Fido or Fifi and a human.
While automating your home is not a failsafe, it can certainly be a feel-better. Having the ability to control all of these different features and aspects of your home can provide a sense of calm and security in what has become a very chaotic world. Your home and the people who live in it are your top priority – nothing is smarter than doing what feels right to protect them.
Source: https://www.somfysystems.com/ideas-insights/home-automation/can-making-my-home-smarter-also-make-it-safer