C Seed isn't a household name in the world of electronics, which isn't a complete surprise given that not many households could afford the company's products. A perfect case in point is the new C Seed 262, which with a diagonal screen size of 262 in (6.65 m) is the world's largest 4K widescreen TV – and it's got a suitably large price to match.
Vienna-based C Seed is no stranger to big, expensive TVs. It took out a Red Dot "Best of the Best 2012" design award with its 201-inch outdoor LED TV. The result of a collaboration with Porsche Design, this monster rose out of a ground recess at the touch of a button on its remote.
The new 262 isn't built to withstand the outdoor elements, but is also the result of a collaboration – this time with L-Acoustics, which is responsible for the TV's onboard sound system that comprises six or 10 high-end speakers, depending on which press materials you look at.
But there's no confusion about that gargantuan screen. Its 262-in (6.65 m) diagonal length gives it a width of 20.16 ft (6.14) m and height of 8.44 ft (2.57 m), so it's at a size where the 4096 x 1716-pixel resolution will actually make a noticeable difference. The display also boasts black LED technology providing a 5,000:1 contrast ratio and pumps out 800 nits of brightness.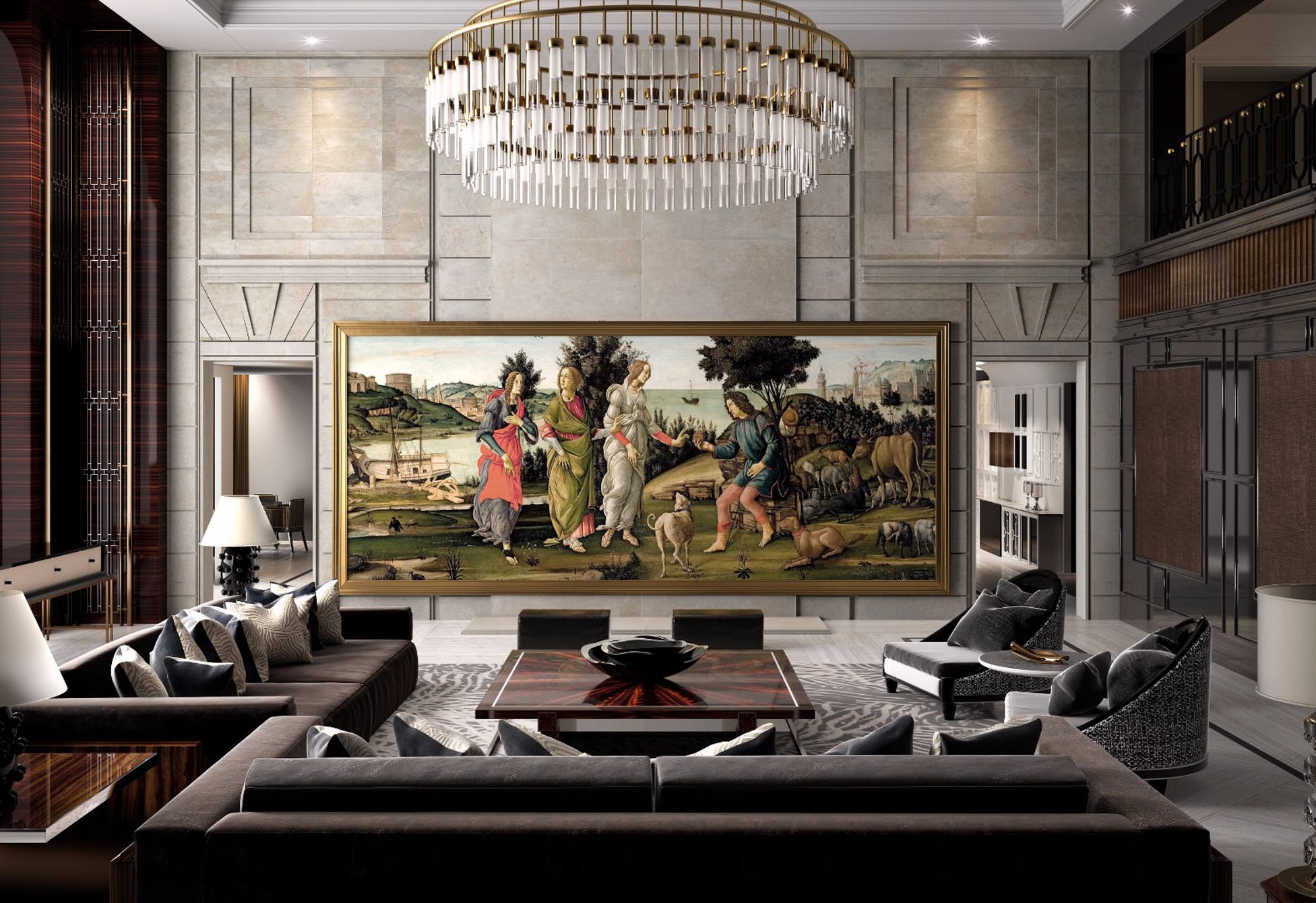 The C Seed 262 UHD TV's 262-in (6.65 m) diagonal length gives it a width of 20.16 ft (6.14) m and height of 8.44 ft (2.57 m)
C Seed has also managed to almost completely eliminate the bezel on three sides, with the only blemish a black bar that extends 6.1 in (15 cm) from the bottom and runs the length of the screen. For the full cinema experience, the TV comes with a motorized custom fabric cover that folds away at a push of a button on the remote, as well as a 4K media server built in.
If you have a wall big enough, you'll need some pretty strong brackets to hold the TV in place as it weighs in at a hefty 1,764 lb (800 kg). C Seed also offers full installation, for a fee of €35,000, US$38,500 on top of the purchase price of €490,000, US$549,000, which would bring the total cost to well over half a million dollars.
If your bank balance can handle it, the C Seed 262 is available now.
Source: C Seed